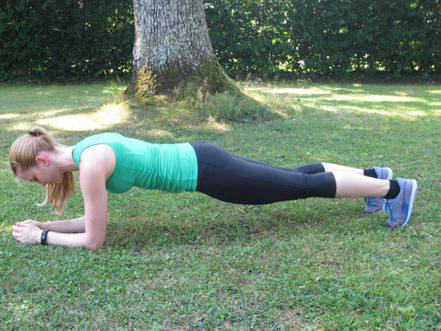 Plank is an exercise that can be done by almost everyone and it strengthens your abdominal muscles, your arms, legs, chest and shoulders. It is the perfect exercise for us dancers to improve the core stability. So here we go!
How to perform plank in the right way:
Start lying on your belly.
Your forearms and toes stay in touch with the floor and you lift your body. Your elbows should be under your shoulders.
Your hips and belly should be in one line with your shoulders and legs.
A frequent mistake is dropping your belly or holding your hips too high.
If you feel pain in your joints, don't do this exercise!
Try to do the plank (after your technique training) as long as your can, but do it right.
Who can do it for the longest? :-)