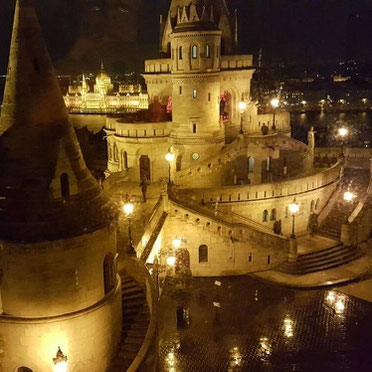 If you are into language puzzles and searching for entertainment, you don't want to miss the Hungarian open in Budapest!
The Comp
If you manage to find the correct webpage of the competition, you can congratulate yourself but don't you dare to rest on your laurels since this is only the first of the challenges on your adventurous journey to the country of Duke Dracula. First, I was led to the Hungarian dancesport union homepage which is completely in Hungarian. Sorry, what? Did you just say that you had never heard a word in Hungarian before? Well, poor you since a button that would switch the site to an English version doesn't exist in this world (so you can spare yourselves the 20 minutes of searching for it, a luxury I didn't have). When I finally found my way through the Babel tower, I landed on another webpage (by now you have probably guessed in which language). The attempt number one to register us for the comp ended here.
Attempt number two. We were at a camp where we begged our Hungarian friends to help us. Apparently, I was not more than two clicks away from the desired webpage the first time! Yeah, well, I guess I should have paid more attention in the Hungarian lessons at school. Oh, wait… Finally, we managed to register for the competition in 2015 but it's okay, my new time machine is almost up and running anyway.
I spent the approximately 30 minutes in the check-in queue by doing a few rather embarrassing warm-up exercises. A few hip circles, a few mobilization exercises and behold, behold, my personal space in the waiting queue got significantly larger.
After two failed starts of the International Open Competition everyone keeps their fingers crossed for the third attempt but really, what is the big ado all about? Everyone knows that double numbers in a competition increase your chances of getting to the next round and I found the concept quite appealing. After having found the screen with the heats and results I regret not having been more hard-working in my Hungarian lessons once more. Oh, wait again…
Apart from the above mentioned, however, there was nothing to complain about. The floor, the music, the air, the commentators, the dressing rooms – everything was very good. By and large, in spite of the language barrier, the Hungarian Open was a very charismatic, nice competition.
The Hotel
There is a bunch of inexpensive hotels in the radius of about 20 kilometers from the competition. You can have a double room with breakfast for about 40eur/night. We stayed in a little hotel called Roxanne. The breakfast was great, the staff friendly.
Costs
Starting fee: 35eur/day – each additional competition 15eur.
If you pay online in advance: 30eur/day and 10eur for each additional.
Hotel: 25-40eur/double room
Link to the comp homepage