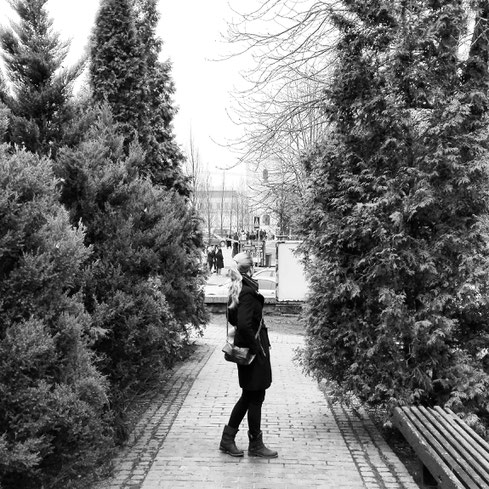 Dancesport makes you go places you would probably never even think of visiting otherwise. Kiev - where we spent one of the last weekends - was one of such places for us. We spent one whole day there before the comp in order to enjoy some of its unique atmosphere and culture.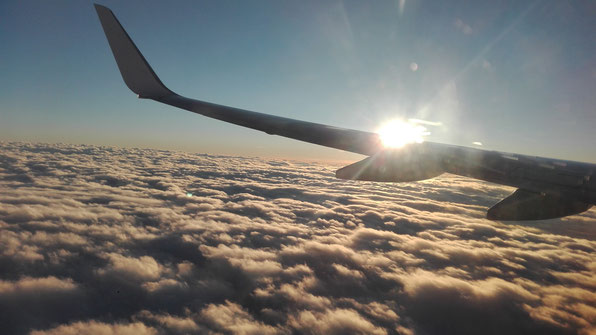 Flight
It's not so cheap to travel to Kiev as you may expect. We were probably very late bookers - the cheapest flight we found was 200 EUR per person and we had to change flights in Amsterdam - yeah, quite a detour. To be clear, there are also direct flights between Vienna and Kiev but when we booked ours, these were very expensive. Thus, we had to spend abut 6-7 hours on the way. At the Kiev Airport you will be swamped by a bunch of Taxi drivers whispering "taxi, taxi" as if they wanted to sell you crystal meth. However, following a recommendation given us by our teachers, friends and families, we booked a taxi in advance via our hotel for a fixed price. For our 45-60 min long journey from the Borispil airport we paid about 400 UAH (15 EUR). Here you can find more tipps to the topic flying and travelling: "Taking a plane to a competition?"
Currency
The Ukrainian currency is UAH (Hrywna/Grywna). The exchange rate is currently about 28 UAH = 1 EUR.
Hotel
When looking for a hotel, we use following criteria:
- price
- proximity to the comp hall
- breakfast
- private bathroom in the room (this is not such a matter of course as you might think)
When necessary:
- 24h reception
- airport shuttle
In case we find a number of similar offers, we read the ratings and decide accordingly.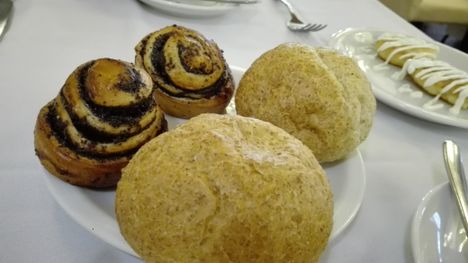 We chose the "Verhovina" hotel with a 24h reception and breakfast in the style of "you eat what you get" for a very good price of 70 EUR for 3 nights. (Although we are not totally sure what we got to eat for breakfast, it doesn't taste bad.) After Vasek drags our gigantic luggage to the second floor, we pass a door with the letters WC in the hall. We fear the worst. In panic, we find our room and - alas, such luck - our own bathroom in the room itself, toilet included! On the other hand, we nearly die of heat - the heater is fired up for the highest performance, the window above opened (so the heater heats even more). We feel like it's 40°C in the room. Luckily, we manage to turn it off so we don't have to spent the next two days on a tropical island.
The shower provides a sufficient contrast to the heater. The first half-hour (this is no exaggeration) we only get freezingly cold water. When it finally gets warmer, you should definitely watch the time so you leave a drop or two for your partner as well since you can only enjoy warm water for 20 minutes or so. I don't even want to mention the water pressure.
Means of Transport
The map was a little misleading considering the proximity to the comp hall this time. The hall is in the same street as the hotel but that really doesn't mean anything. You only need to take two stations using the subway but the walk to and from the subway is approximatly another subway station long. On the other hand, the costs for the subway are ridiculously low. A one way ticket costs 4 UAH which equals approx. 15 Eurocent. When entering the subway, you will strongly feel the Moskau subway atmosphere. It's probably the soviet union style that was hip back then.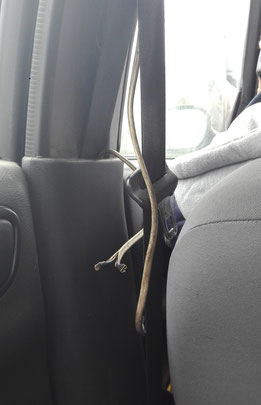 In case you don't find the subway exciting enough, you can still use the taxi. Belts and other safety measures are not included. Two of the three taxis we took during our stay had a large crack in the windscreen, no belts and one didn't even have a working speedometer.
Language and Alphabet
I got the impression that there are quite a lot of people in the Ukraine that are able to communicate in basic English. Nevertheless, it cannot hurt to have a look at the Cyrillic alphabet before you go there and learn at least the most important vocabulary.
Sightseeing
In case you only have one day to spend in a city, you should either know exactly what you want to see or just go for a walk and let the atmosphere breathe on you. We usually decide for the second option. When we leave the subway at the "Teatralnja" station, the surroundings don't exactly bring us to our knees. Most of the houses are quite deteriorated, many even inhabitable. After 20-30minutes we find our way to the city centre. The Eastern block feeling is undeniable. Monumental, beautiful churches tower over vast squares only to be alternated by gray, depressing buildings. You can find some pictures from our day in Kiev here.