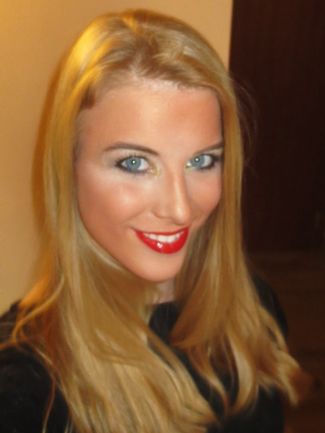 Hearing all the makeup and styling terms, one can easily get lost: tinted day cream, BB cream, foundation, makeup base, concealer, powder etc. Plus, of course, the question comes to mind how to use all of them correctly. After years of experience I have found my way through the makeup jungle and found my own order.
I use the following products in order to achieve the right tan shade in my face (photo 1):
Skin Perfection (L'Oreal) - a tinted cream, also suitable for everyday use
Endless Perfection Make-up 24h (Manhattan) - a liquid dark shade makeup
Matte Maker (Maybelline New York) - a light powder
Beauty Face - African Powder - a very dark powder
A makeup sponge for the light powder
A big brush for the liquid makeup
A big brush for the dark powder
First, I apply the light tinted Skin Perfection from L'Oreal overall in the face. It is a BB (Blemish Balm) Cream - it covers up the imperfections, it moisturizes the skin and it's sun protection factor is 25 - well, not something I need at a competition but it certainly doesn't hurt. Afterwards, I use the 24h makeup from Manhattan. I put an approximately hazelnut large amount on the back of my hand and use a big brush to spread the makeup in my face (photo 2). Now I apply the very dark powder using the other big brush (photos 3 and 4). I use light zig zag movements at the hairline in order to avoid a sharp contrasting line between the forehead and my hair. Now comes a very important step for me which can seem a little weird but it brings the required result at the end. I use the makeup sponge to apply a large amount of the light powder under my eyes (photos 5 and 6). It serves as a concealer, covering up the dark circles under my eyes. I also apply the light powder in the T-zone (between the eyebrows) and on the chin (photo 7). After having applied the eyeshadow, I wipe some of the light powder away (see "How to reduce 'panda-eyes'"). After having applied the rest of the eye makeup, I put a light layer of the dark powder over it aaand... done! (photo 8) Afterwards you can use some rouge - but it's no must. I'm not a big fan of it, that's why I leave it out.